Why ?

Masi products are designed to help you address the most important aspects of aging.
With age human body produces less and less of critical materials necessary to keep our body cells fresh and active
New medical studies have shown that at the age of 50, our body is only able to produce 40-50% of NAD+ compared to a person in their 20s. NAD+ is a critical food for every cell and is the driving aspect of longevity.
Decrease in cellular autophagy and effectiveness of youth genes, Sirtuin 1, negatively affects human longevity as well. Also a gradual increase in the number of senescent or 'zombie' cells are often related to the development of so called 'age related' deceases like diabetes, cancer, dementia, Parkinson's.
By taking Masi Premium products daily can help restore the critical body resources that were lost over time and bring back the ability to resist aging, staying younger for longer.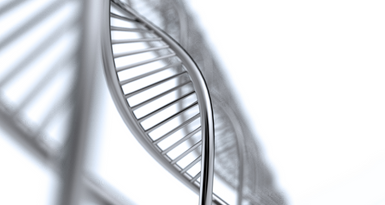 Made in

Germany

Made from

German raw materials
We don't use Chinese nor Indian origin raw materials. Everything is sourced directly from top suppliers in Germany.
All MASI supplements are produced in a STATE OF THE ART facility, ensuring the highest quality.
All our products are made from top-quality, raw material, sourced directly from esteemed German providers. The quality surpasses even the strictest European standards.

At MASI, we pride ourselves on offering the purest and highest quality products to support your health and longevity journey. Our supplements are manufactured to a standard not yet seen in the industry, setting a new benchmark for product quality. The MASI benchmark.

Ordering supplements online can be a daunting task. The longevity market is flooded with untraceable products produced from unknown laboratories in Asia with subpar regulatory and quality standards. When it comes to your health and longevity, we believe quality comes first.

MASI supplements are produced in a leading manufacturing facility in Germany to the strictest German standards. Equally important is that all the products are made from the top quality raw material sourced only from certified and prominent raw material providers in Germany and also France, Italy and Netherlands. This enables us to produce the highest quality and purity supplements that are free from artificial ingredients, and allergens. Our products are vegan, gluten- and lactose-free, and non-GMO, making them a safe and effective choice for supporting your longevity goals.
Tested in

Switzerland
To guarantee unprecedented safety and quality, each batch of MASI supplements is independently tested by a certified testing laboratory in Switzerland.
Following production at our state-of-the-art German facility, MASI supplements are independently tested at a leading laboratory in Switzerland for an unbiased evaluation of the product quality.

Each batch of production is tested for purity (temporarily not Fisetin), microbiology, and heavy metals, with the independent test results accessible to all customers through a QR code provided with the product and on our website.

We take quality control seriously as we want you to be sure of what exactly you swallow when taking MASI products.
THE MEDICAL BOARD
OUR TEAM OF SCIENTISTS ARE AT THE FOREFRONT OF PIONEERING RESEARCH IN THE LONGEVITY AND HEALTH FIELDS.

PROFESSOR AT MAYO CLINIC
Professor, Mayo Clinic, Department of Physical Medicine & Rehabilitation

Director, Robert & Arlene Kogod Center on Aging

Co-Director, Paul F. Glenn Center for Biology of Aging Research

Scientific Director, Office of Translation to Practice


Mayo Clinic

HARVARD MEDICAL SCHOOL
Professor of Medicine, Harvard Medical School

Professor & Director, Occupational Medicine Residency,

Harvard TH Chan School of Public Health

Division Chief, OEM, Cambridge Health Alliance

SENIOR PHARMACIST
Proven Expert on nutritional supplements and anti-aging medicine

Scientific work on liposomes

Key-note speaker on modern Phytotherapy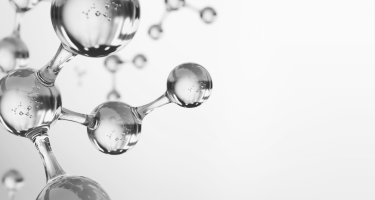 At

,
WE BELIEVE THE OPTIMAL DOSE IS CRITICAL FOR MAXIMISING YOUR WELLBEING.
That's why we offer high but safe doses of the highest quality ingredients. This way, you're able to get the most out of each supplement, each and every day.
Many supplements have low absorption rates and bioavailability profiles, meaning that when taken orally at low doses, they can have minimal, or even no, effect.
At MASI, we use the latest scientific research to guide our dosage recommendations, ensuring safe and effective doses that surpass the absorption and bioavailability thresholds needed for our supplements to offer real improvements.
Many of our competitors market cheaper products that contain a fraction of the dose of MASI products. This results in customers being misled about their supplementation protocols with the risk of achieving insufficient intracellular levels and, therefore, no real benefit from these supplements. Why take the risk with your health?
At MASI, we do it differently.
Premium NMN: 1000 mg of pure NMN
Premium Resveratrol: 500 mg of pure Resveratrol
Premium Spermidine: 3 mg of pure Spermidine
Premium Fisetin: 500 mg of pure Fisetin
MASI. Real dosage. Real results.